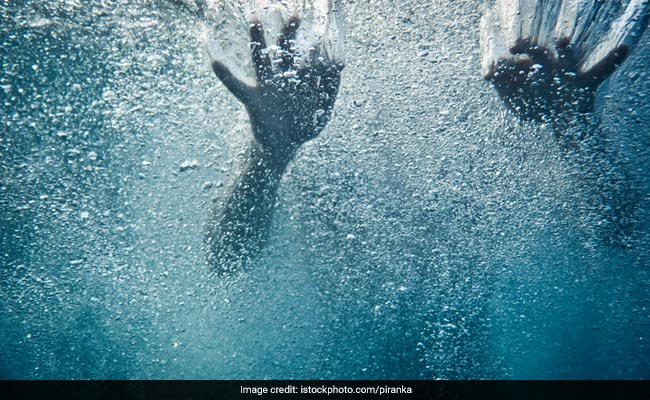 Morena:
Two people drowned and five were missing while crossing the Chambal River on their way to a temple in Rajasthan state on Saturday morning in the Morena district of Madhya Pradesh, officials said.
Rescuers pulled three bodies from the river, but one was unidentified and, according to survivors, was not part of their group of 17.
"Two bodies have been identified. The other cannot be identified," Morena area collector Ankit Asthana told PTI in the evening.
A police officer said the incident happened around 7 am when a group of 17 devotees from MP's Shivpuri district were on their way to a temple fair in a neighboring state and walked across the river thinking the water was shallow.
Inspector Dharmendra Malviya of Tentra Police Station in Morena district said they were swept away by a strong current but 10 of them swam to safety.
Seven survivors reached the river bank on the Rajasthan side and three on the MP's side.
Two people from the group — Devkinandan, 50, and a woman, Kallo Bai, 45 — drowned, while five others are still missing.
Rescuers also found another body that could not be identified because it suffered severe facial damage and may have been bitten by the alligator, officials said.
One of the survivors, Cheyun Kushwaha, told reporters that this person did not belong to them.
The search for Rukmani (24), Luvkush Singh (12), Brajmohan (17), Alopa Bai (45) and Rashmi (19) went missing into the night, said Inspector Malviya.
They were all from the village of Chilwada, about 22 kilometers from the Shivpuri district headquarters, to Kaila Devi Mandir in the neighboring Karauli district of Rajasthan.
Police and rescue workers from Rajasthan state were also searching for the missing, officials said.
(Aside from the title, this story is unedited by NDTV staff and published via a syndicated feed.)